In this tutorial I will show you how to withdraw ADS from Adserver to Graviex exchange. We will also explain how to withdraw from the exchange to your wallet. The tutorial is about ADS cryptocurrency on ESC Blockchain, using native ADS Wallet and Adservers.

1. Deposit of funds from Adserver to Graviex.

In order to withdraw your funds, you must follow the instructions described.


- before proceeding, activate 2FA to secure your account


- find your transfer details such as address and ID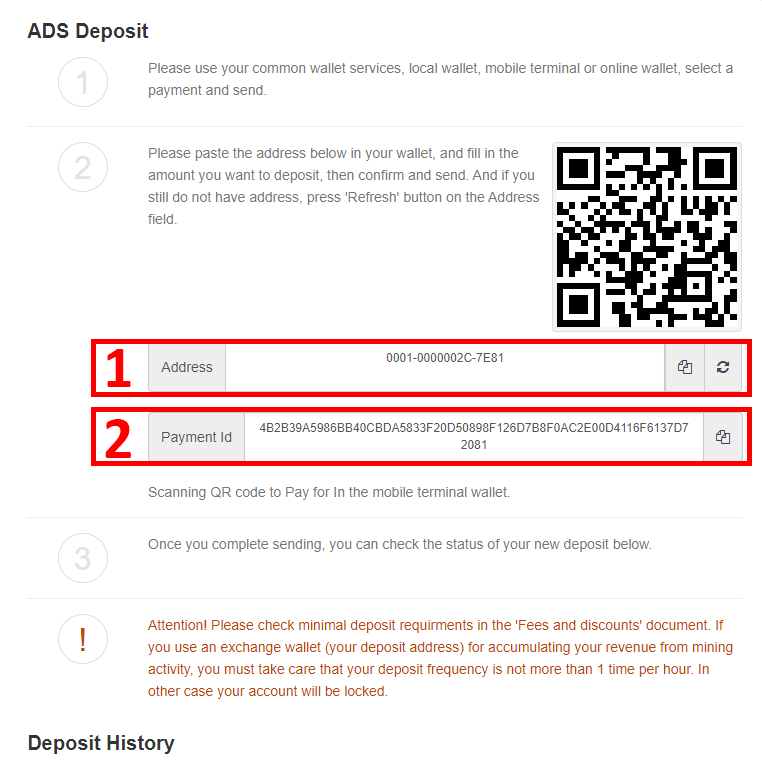 1. Address (recipient's address)

2. PaymentID (message added to the transaction - don't forget it)

Now make your deposit.

- log into your Adserver (adaround.net, flyersquare.com or other)

- click the Withdraw Funds button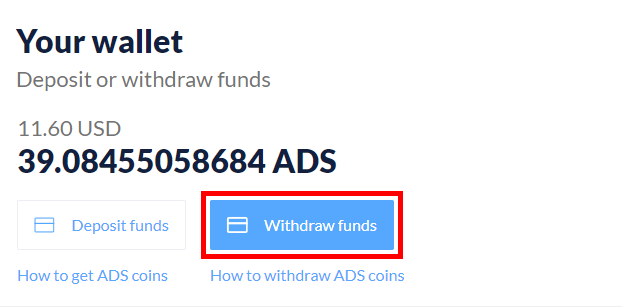 - at the next step, fill out the Address and Message (Pyment ID)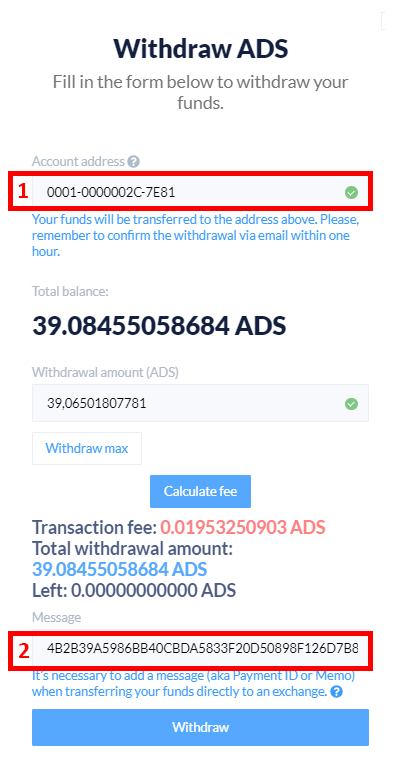 - enter the amount (always check Graviex fees first!), double check and click Withdraw

- check your email to authenticate the withdrawal and that's it


Congratulations, you have completed all the necessary steps to withdraw your funds.

At this point, simply wait for your deposit to be confirmed.

ADS Wallet

For ADS Wallet, the situation is similar, but it is simpler. Fill in the Address and Message, send the transaction.


Did you forget to add a transaction ID (message)?
If so, you must notify the exchange.

They are very helpful and have efficient support.

- Not sure how to trade?

Read all the material on their site for information about trading. If you have additional questions, ask the Graviex team. The Adshares team does not provide investment information.

How to withdraw from Graviex?
- when depositing to Adserver (click Deposit Funds), always include an ID (message)
- you can also withdraw directly to ADS Wallet
We hope this guide has helped you. If you have additional questions, you can always contact us by creating a ticket at support.adshares.net
regards
Adshares Customer Success Team